WORDS & PHOTOS by AIDAN MATTHEWS
Maxwell Lincoln Neubacher is a photographer from Markham, Ontario, currently based in Montreal. For the past two years, he has been working as
Dime
's in-house photographer, producing their product images and editorials.
After being rejected from Communications at Concordia University, Max enrolled in Philosophy, which he quickly realized was not for him — he transferred into Photography and hasn't looked back.
Before working on this story, I had run into Max a couple of times through mutual friends. It turns out we have a lot in common. We're two years apart in age. We're both products of Concordia's undergraduate photography program. My job is a lot like Max's job; I'm the in-house photographer at
Saintwoods
, the Montreal-based lifestyle brand. Beyond that, we're both wondering how to operate and create as artists and individuals in such brand-oriented environments.
I got to know Max in the days leading up to his first ever solo show,
This Can't Be It
at Forza Gallery. We spent a couple hours at the Dime offices chatting about our starting points in photography, being a commercial photographer in art school, trying to make names for ourselves, and the state of photography right now.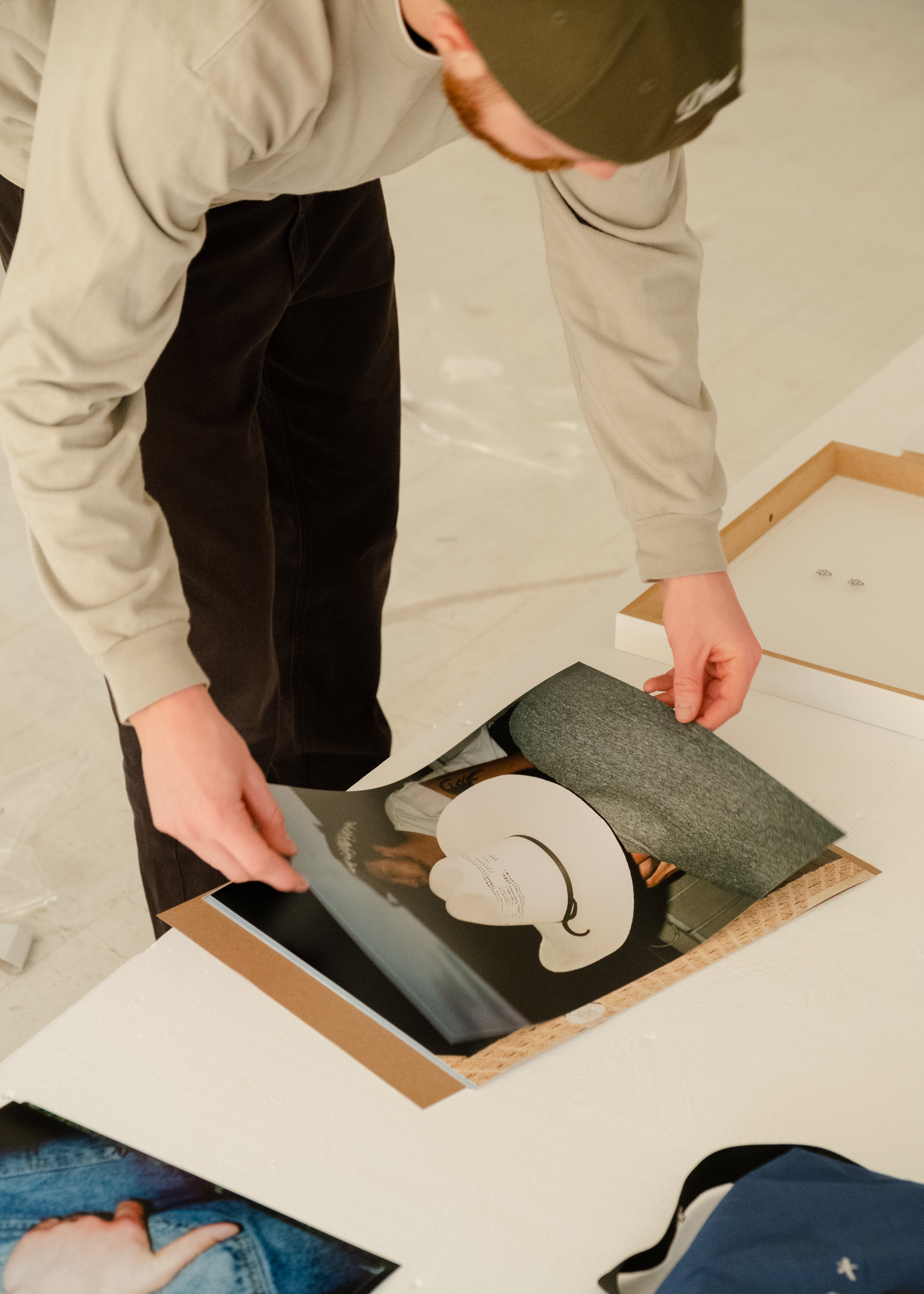 AIDAN MATTHEWS - What lead you to photography? What were some of your first projects like?

MAX NEUBACHER - I started taking photos in 2014, but taking photos seriously, it was probably 2018 when I started school. I came to Montreal for philosophy, which was so random (laughs). Initially, I didn't get into the program I wanted but I needed to get to Montreal. I got into philosophy, and I was in it for three months, but I was just like, 'This sucks; I'll never be a philosopher. I should get the fuck out of here.' So I switched to photography at Concordia (University).

When I was in Toronto, I was taking the dumbest photos. Not dumb, but mostly friends and skateboarding. There was this ice cream shop in my neighbourhood that my friends' parents owned, and they asked me to put up ten photos in the shop. I felt like, 'This is it, I made it,' (laughs). It was so bad. The photos were all stretched. I tried to print them nice but I was on such a budget. That's not necessarily a project, but that was one of the first times I felt pride in my work.

AM - You started working at Dime about two years ago. How has your work at Dime affected your photographic practice in general?

MN - I could not be more happy about it. I didn't have the most experience ever but they gave me a chance. I feel like we've both grown a lot. It's given me space to try new things and in turn, learn a lot.

At the same time, I don't want to become associated with just Dime. I love them and I want to be here forever, but I don't want that to be the only work I do. Balancing working here and then trying to get my own work outside of here has been going well, but it's been a learning process. I'm always wondering how I could go beyond this. Not in the sense of leaving this place or using them, but just in terms of getting my name out there.

AM - Your style is very candid and humouristic. Your subjects come off super laid-back, and often, you're working with your friends, even on big campaigns. How did you develop your style of photography?


MN - I'm still trying to figure out my style, but I guess yeah, it's always homies and trying to make everything feel comfortable. When I bring people in that I've known for years, I know we're going to get along and the photos are going to look super relaxed and uncomplicated. But, I want to include everybody. I find a lot of the fashion stuff is corny. Like, wow you're really trying to be the coolest. I'm a fashion photographer and this is my model. I don't need all of that.


AM - Who are some of your favourites/influences?


MN - I've always been the worst at remembering photographers' names. But right now, I'm a huge fan of
Cian Moore
. Everything he's doing is out of this world. I pay attention to a lot of photographers, but I've really found that anytime I try to emulate someone's style or something I've seen, it looks like I'm trying too hard, and it doesn't work.


AM - And this is your first gallery show?


Yeah, I mean, aside from the ice cream shop (
laughs
). There's been a couple smaller things, but nah, I've never considered myself able to do that [a solo show].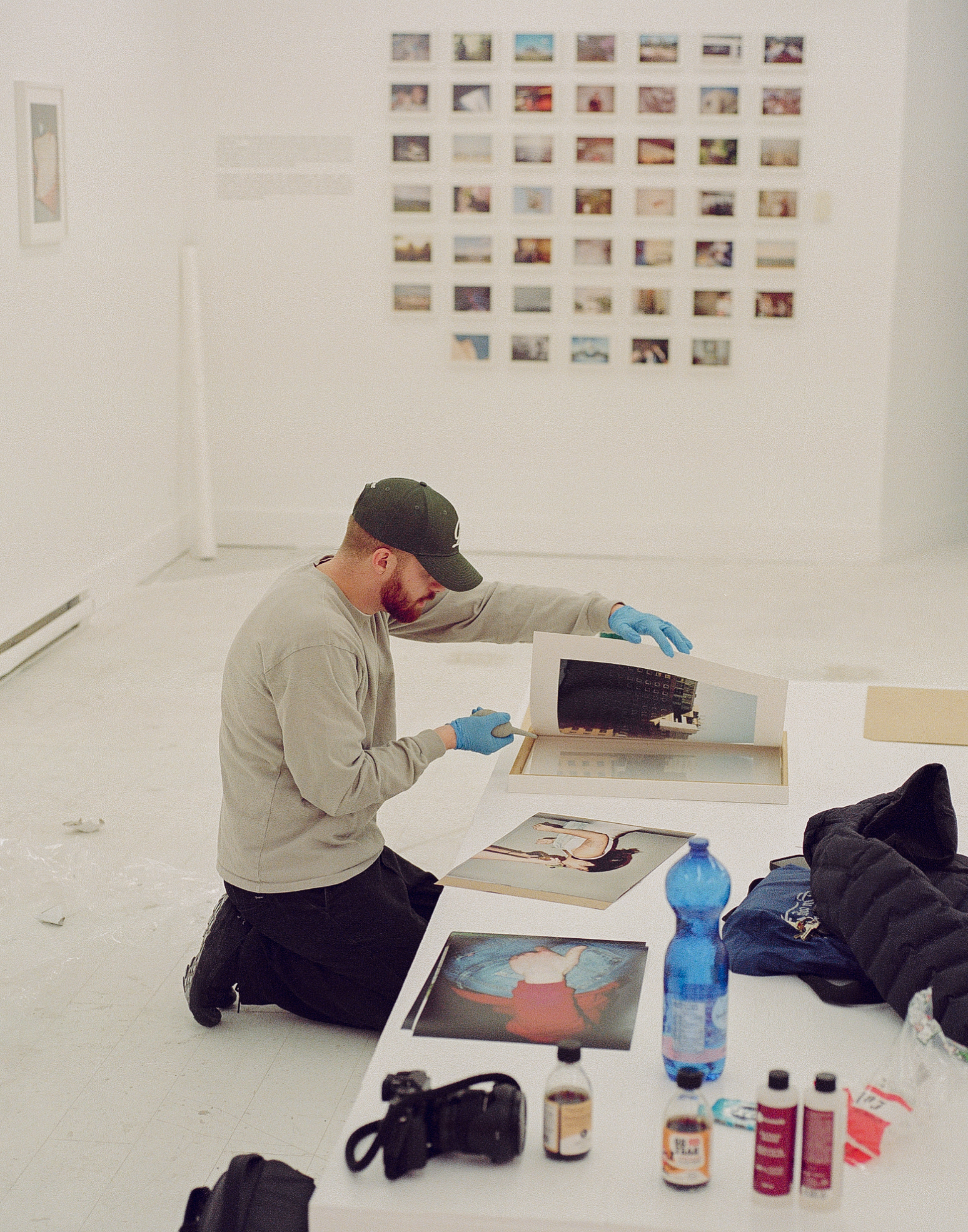 AM - You mentioned that your experience studying photography in university was tough because you did a lot of commercial work and less so-called fine art work. Is that where some of that self-doubt comes from?

MN - A hundred percent. And that's not to be like 'Oh, I'm different.' But in school, I felt like everyone else had a story to tell and I wasn't sure if I had a story to tell. So, I'd lean on friends and lean on fashion stuff, but that just didn't play well in school.

Coming into this show, I felt that after seven years or so of shooting photos all the time, I have some sort of body of work — let me try to do something so I don't feel like a fraud for the rest of my life. I'm trying to find the balance of that recurring question: are you an artist or are you a commercial photographer?

AM - As a film photographer how do you feel about film photography becoming so popular in the last decade or so?

MN - I never want to gatekeep it. But, I think we should talk about how much we're shooting. We're overshooting and not thinking about what the photos mean and why we're doing it. It's almost treating it like digital again. In a time when we're having issues with the price and availability of film, I think it's a conversation worth having. Why do we shoot film?

I love that everyone can try it. I just wish everyone would consider the implications of using film instead of only thinking about what it looks like.

AM - Do you think your images would be the same if they were digital? What would be missing?

MN - I think if I were shooting digital, my photos would look like shit. I love the look of film, but I also really need the feel and the texture. There's something about that moment of not knowing if I got the shot or not. If I didn't have the element of surprise, or the uncertainty, it would almost feel less real. But I don't know what that is. Fingers crossed all the time. Every shoot I do, my immediate thought is that every photo is gonna come out black. No matter how much I shoot. I'm chasing that feeling every time.


AM - I think we're part of a generation of photographers that is more used to getting film scans than getting 4 x 6 proofs printed . What have you learned by printing these so-called neglected images?


MN - One of the biggest things was revisiting all my work from the last few years. It was exciting to pick the images and to be like, 'Okay, I'm finally gonna print these.' The whole concept of the show was that none of these images were printed before. To see them in real life and to realize that these images are really something has been awesome. It felt really fulfilling to finally give these images the attention that they deserved.


AM - These images aren't necessarily related thematically or by their content, but you've selected them for this show. How did you go about selecting which images to show for This Can't Be It?


MN - When I was going through everything, I was aiming to create an overview of the last few years by selecting images that mark key moments in time. I wanted every image to have a reason. I can give you a story for every photo in the book. I wanted it to all make sense and all of it to add up. I didn't want to have a hundred random photos.


AM - What do you want to see more of in photography? What's lacking?


MN - I would love to see people be more inclusive, or kinder. I want everyone to share more with each other. We're all trying to figure this out. There's enough food for everyone to eat. I think we need to be more honest. Recognize when you're not the right person for a job and reach out to someone who is.


AM - Why was it important for you to include work by other photographers in this exhibition?


MN - I wanted to give everyone a chance to showcase something, even if they've never thought of themselves as an artist. Film has reached such a pinnacle in terms of popularity; everyone has a camera on them. Why not give everyone the opportunity to feel like they should print something? And I guess it goes back to me wanting to include people, or wanting to be nice. Just be nice.
This Can't Be It ran May 4 - 8th at Montreal's Forza Gallery.

Find more work from Maxwell Neubacher and Aidan Matthews here, and here.